There's one important job that car owners dread: finding a reliable car mechanic.
If you want to keep your pride and joy in top running condition throughout its lifespan, it's essential that you do some research to make sure you engage a reliable Brisbane mechanic. But that's not the only reason to do your homework: unfortunately, not all mechanics are equal, and the quality of the work and the integrity of the business owner will differ between outlets. If you're not prepared, this could cost you hundreds or thousands of dollars in unnecessary or sub-standard work.
So where are all the reliable car mechanics in Brisbane? There are a few tricks you can try to find them, and while some will take a bit of time and effort, it's a worthwhile endeavour. After all, your car isn't just a vehicle: it's an important part of your lifestyle, one that you've worked very hard to enjoy.
Ask to see certificates and licences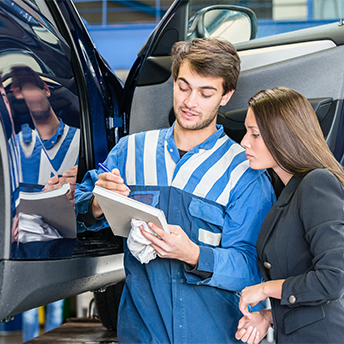 First thing's first: if they're good, they'll be able to prove it on paper.
Good Brisbane mechanics will have the appropriate certifications for workplace health and safety, motor vehicle repairs, and certificates of completing appropriate training like apprenticeships, traineeships or TAFE education. The terminology in these certificates and licences will vary, but the fact that it entitles the mechanic to repair your car safely and properly should be inherent in the wording.
It's important to note that just because a mechanic is certified doesn't automatically mean they're going to be a great mechanic: it's possible to pass the tests and meet the obligations of licensing by doing the bare minimum. But a good mechanic wouldn't operate without the proper licences, so it's still a useful tool for excluding the sub-par businesses from your search list.
Search for affiliations
One of the best ways to identify a reliable Brisbane car mechanic is in their professional affiliations.
In Brisbane, the RACQ lists around 300 businesses that are certified as trusted and reputable car mechanics.
Becoming an RACQ Approved Repairer means that RACQ has given its stamp of approval to the business's mechanical workshop, and recommends the business to its paying members and the general public.
This affiliation is well respected across all levels of government, the automobile industry, and the Queensland community, because Approved Repairers are certified to be experienced automotive technicians who comply with high standards in their service and facilities. In order to maintain their certification, Approved Repairers must abide by the Code of Practice and Code of Conduct of the RACQ, as well as participate in annual reviews and undergo regular inspections of the business's operation and premises.
Affiliation with the RACQ is a good way to identify reliable Brisbane car mechanics, as are other industry affiliations with bodies like the Motor Trades Association of Queensland (MTA), so ask your potential candidates to show you any affiliations they have — it could save you a lot of searching.
Consider word of mouth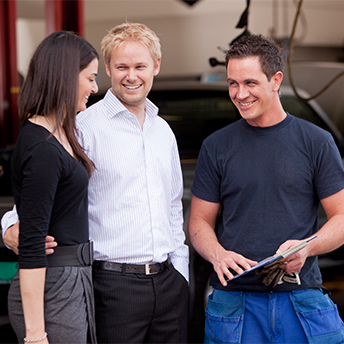 At some point in the life of their car, your family, friends and acquaintances will have visited a mechanic, if only for a routine service. If they're happy with their service, they might recommend it; and if they didn't get what they paid for they'll definitely remember it. Either way, they won't hesitate to tell you all about it — which is why word of mouth is a valuable, if not underrated, tool for engaging a reliable mechanic. It can help you find the perfect mechanic, or at least exclude the businesses that aren't operating well.
These days, many people will also not hesitate to share their impressions and opinions in online reviews.
While it's important to take individual reviews with a grain of salt — there are any number of things beyond the mechanic's control that could have happened to leave a customer unhappy that day — patterns of bad reviews that explicitly denote poor customer service, excessive charges, or faulty repair jobs are valuable for excluding dodgy dealers.
By the same token, patterns of glowing reviews will likely lead to a talented and reliable car mechanic.
Ask for advice
One of the best ways to engage a reliable Brisbane car mechanic is to actually ask what they can do for you. It's a good way to gauge their level of expertise and knowledge of the industry — and at the same time, determine how willing they are to spend their valuable time giving you guidance and free information.

A good mechanic will always be customer focused. They'll listen to you long enough to form an idea of what's actually going on with the car, and they won't just start the egg timer when you've started speaking.
It's important to remember that it's not always clear how involved a repair or service will be, because the technician will often find problems as they work deeper into the car and tinker with its parts—but a good mechanic will usually be able to give you a ballpark of the time and work involved, and they'll be prepared to contact you with a quote after they've performed an inspection to check whether you want to proceed with the repairs.
Drop in and check them out
There's nothing like a surprise visit to reveal the true character of a reliable mechanic: drive past or walk in, and the facilities will tell you most of what you need to know. Reliable car mechanics will have clean and tidy work areas, systematically arranged, and full of friendly helpful staff who are ready to give you the best customer support.
That's how we operate at Selective Motors. We're an RACQ Approved Repairer, and we stand by the quality of our work and our integrity as a reputable Brisbane mechanic. Do your homework on finding a reliable Brisbane car mechanic, but when your search leads back to us, we'll be happy to help you with whatever services and repairs you need to keep your car safe and in perfect running condition.